Hey Dreamers, so the last few weeks have been pretty crazy as we can now actually carry on developing Dream thanks to all of the amazing donations from you guys! We have started developing ideas for the last few areas of Dream that we hadn't started working on. These areas are later in the game or focus more on narrative so you probably won't hear anything about them until release but don't worry, they shaping up really nicely.
We've also started working on the final designs for the menu system. We want this to be as fluid and accessible as possible to the player so that it doesn't interrupt gameplay. We will be talking in the forum more about this in the coming week so look out for the new design!
The forum has also been going great, I'm (Sam) going to be posting there a lot more in the future, I don't have time to chitty chat like the other two as I'm building the game they like talking about! But seriously I'm really looking forward to getting to know everyone in there and will be posting tones after we can show of the menu design.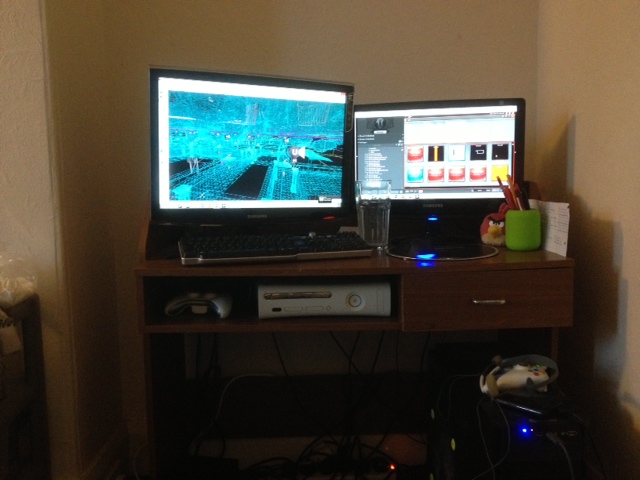 Welcome
Also I just wanted to say a formal welcome to Andrew Watson who is creating some really great concept art for the game that I'm sure you will see a lot of in the forum if you haven't already. We also have Matt Beattie joining us to help us write the narrative, having a professional on-board will really help us tell the story we want to, and last but not least we have Oliver Benns developing a website for us that will offer a much more immersive experience.
Future
So over the next few weeks we will be finishing the designs for the menu (Posting what we have in the forum later this week) and polishing up what we currently have for you to play and show your friends.
This has been my first blog post so any feedback would be great. Thanks for your support and reading!
-Sam